1
Category: PC
Posted on Mar 11, 2008
I finally reached level 130 on my Vicious Summoner profile. It was so hard.
Took me 1 1/2 years to get to this kind of level. I hadn't been on this profile
for 6 months. I realize that I ran out of money, and I didn't have enough to
buy potions. I sold all my armor to the stand. But no one wouldnt buy it. So
I putted the price on a really low price, which was 150k for my level.
It was only enough to buy 23 potions of External and Internal.
So later on, I started asking for a guild. .
I was a bit dumb at first because I could have asked for a guild
THEN sold the armor. But no one letted me join. So I got busted
by a 115 Segnale, because I had no shield points. ;(
But, I tried my very best, and she let me join her guild.
It was called Impulse. When she partied me, she was shocked
at my level, and I suddenly became Captain of the guild. xD
So, she lended me, only 1550k. Pretty low, but fair.
I began my journey into Oreads Tomb along with other guild
members. It was mysterious in there. There were Alderbarans
attacking us. Also, dead knights with fortified blades.
I said that I was no match for it. But I easily killed it,
feeling sawwdy (being wrong).
Read More
0
Category: PC
Posted on Mar 11, 2008
                    Bots Accalim today has reached over 2
million hits. This is a game where online players batlle and chat with each other. You
will  start off from Ram, Patch, or Surge.
     When you start your game, you'll battle over 90 levels of sectors, which is
Story Mode. Bots Acclaim has other gameplays you can choose from. PvP
Base Mode, and Sector mode. In Sector mode, you can fight against viruses
along with online players around the world. Sector Mode can help drop
Bot parts for your character to help you throughout the whole game.
                                                        Sector Mode
                                                                              Player versus Player- PvP
                          In this mode, you battle other online players to a duel on hardcore
action-packed battle platforms. When you beat a bot, they'll drop Bot-Stract,
which will help your transformation stages.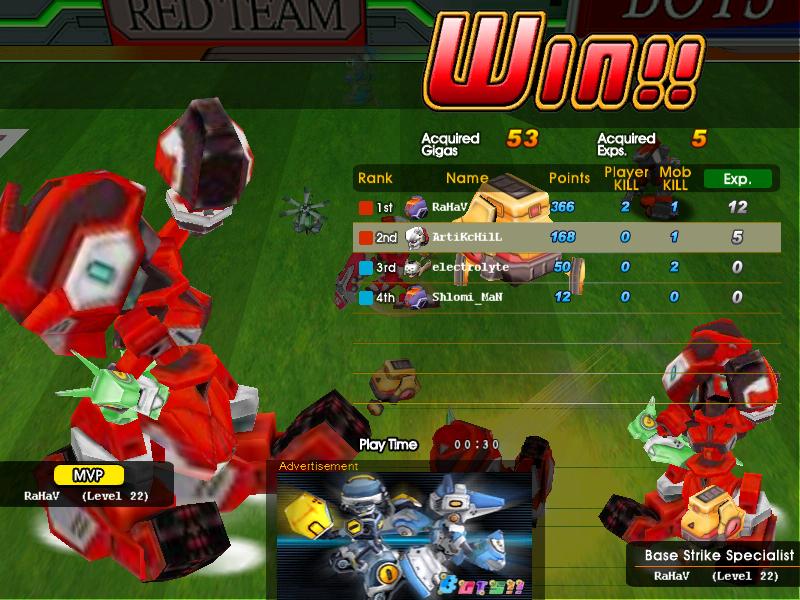 Base Mode
      In Base Mode, you will battle against 4 or less players.
You can neither b
Read More
Blog Post RSS