Articles with this tag:
handheld
By: Zevri in default

posted at 6:03 pm Nov 26,2011

Tags: discussion consoles handheld sony nintendo
While browsing around, I came across an article at VideoGamer.com. In the article, according to the chairman of UKIE, which stands for UK Interactive Entertainment, they believe that Sony and Nintendo should stop their efforts in making new handheld consoles and instead focus on putting their games on cellphones instead. Taking (At least Nintendo, since Sony does make Cellphones) out of the hardware game for handhelds and make them focus more on content only.
While I agree with them that cell phones are making their own ripple in the gaming industry, and more and more developers are making content exclusive to cellphones, including big names like SquareEnix, I myself still prefer a good ole' handheld to playing something on a cellphone. That may be a bit biased since I am not big on c
By: Ajatz in default

posted at 3:03 pm Sep 26,2009
PSPgo - Want to make your Wallet feel a Lot lighter? Buy this beast !
This year Sony is giving the PSP a make over with the PSPgo. Compared to previous models it is smaller, lighter, looks better and comes with a 16 gb hard drive. Sounds pretty awesome right? Probably not once you learn about the price tag and soil your pants.
I own a psp-1000 and when I look at the PSPgo, I would be honest and tell youit looks like a great productbut the price is expensive and there is not much different between the psp-1000 and a PSPgo.
First the PSPgo doesn't have a UMD drive and requires you to buy games online. This is a leap of faith because if you are paying for something virtual, you are expecting the games to be at least 20% cheaper because of the money developers save on producing hardcopy UMD's. Unfortunately there is no difference between digital and hard copy prices on the playstation store so what gives?
Not only that, Sony changed its mind about a UMD conversion kit for current PSP owners and instead is offering them 2 online game downloads (from a selection of 8 games). OH boy. I can't wait to play Buzz beater and some other crap games they offer.
Second is t
By: TobiasMasters in default

posted at 10:43 pm Sep 20,2008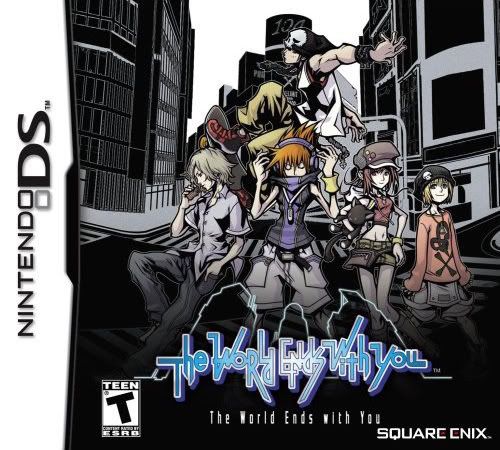 My love for the handheld system has been reignited (and some of my faith in Square-Enix at the same time):
The World Ends With You...
Well, reignited is probably too strong of a term in my case. I never had much interest in handheld systems until now. I'd just assumed that they were used exclusively for Pokemon games and that everything else was just an afterthought. Heck, the whole reason I bought a DS in the first place was for Pokemon.
(By the way, you should probably know now before you hear it from someone else and get the wrong idea: I own a pink DS... it's a long story, don't ask)
TWEWY is a damn near perfect game. I've spent weeks playing it so far and have been really struggling to find a fault... but this isn't about TWEWY.
The handheld market seems to be growing stronger and stronger by the day. The DS and the PSP have all but revolutionised portable gaming forever. Such amazing games are being released on these systems now that portable gaming is becoming harder to ignore. These things are not out of the ordinary though, this is just the natural way any gaming system/platform evolves. No, it's the new possibilities that got me thinking.
Which new door
Who got most popular last week?