By: picopoco

posted at Apr 15, 2010 11:43 pm

The Might and Magic franchise is coming to the MMORPG genre, courtesy of publishing giant Ubisoft and the Chinese development studio known as TQ Digital. The original Might and Magic series, considered by many to be a classic example of the early PC roleplaying game genre, was rebooted by Ubisoft in 2006 with Heroes of Might and Magic V, and later with Dark Messiah of Might and Magic.

The new MMORPG, Heroes of Might and Magic Online, is slated for closed beta in May 2010. The game will marry elements from an early entry in the franchise, Heroes of Might and Magic III, to the visual upgrades established in the last two Ubisoft games, culminating in a 2.5D massively multiplayer experience featuring a turn-based persistent world. (Perhaps similar to the 3D but turn-based Atlantica Online.)

The game will feature eight factions, sixteen classes, and a variety of campaign missions. Additionally, TQ Digital will be hosting a variety of PvP events, including Team PK, Extreme PK, and various
Continue Reading
No Comments
By: kazu

posted at Mar 13, 2008 7:21 pm
NetDragon, Chinese leading online game company, announced on March 10th that the company will launch three online games: Heroes of Might and Magic Online, Fun Online and Tian Yuan in China.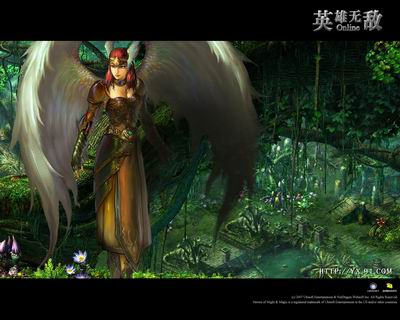 Heroes of Might
When  talking about the launch time of Heroes of Might and Magic Online, the spokesman from NetDragon said that game will launch by the end of March. Heroes of Might and Magic series are the popular PC games which have millions of players around the world. The development of Heroes of Might and Magic Online has been through a lot of up and downs, but with 3 million to 5 million potential gamers on hand, NetDragon is very confident with the future of this game.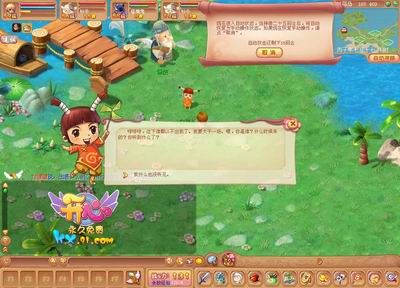 Fun Online
At this moment, the oversea market has become another increase point of NetDragon. NetDragon has succeed in enter oversea market by localizing its self-developed game into foreign language. The Realm of Magic has been translated Portuguese version.  The English version of Gear War Online is under test now. According to Chen Zemin, CFO of NetDragon, 20% of the company's income from oversea. Different from other Chinese developer, NetDragon operates its own games aboard.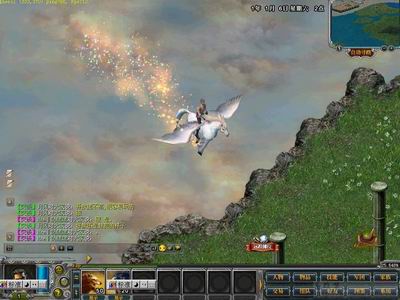 Heroes of Might and Magic
Continue Reading
No Comments
By: alibaba

posted at Dec 13, 2007 7:06 pm
on december 13th 2007 Ubisoft officially announced the launch of a new web-based game in the critically-acclaimed heroes of might and magic series - Heroes of might and magic kingdoms. it is a piece of great news forContinue Reading
No Comments