Black Desert Korea Shows Off New Character Lahn's Combat & Skills Information
Category: Preview
Game: Black Desert
Posted on Dec 18, 2017 5:22 pm
2354Views
2Comments
Black Desert Online has put out a new trailer showcasing the combat of the upcoming character, Lahn. Lahn is the more oriental themed character and has skills that reference Chinese martial arts.
Lahn's awakening: https://mmopulse.com/news/black-desert-online-releases-lahns-awakening-dual-crimson-glaives
Here are some known skills:
Salpuree - launches the target into the air dealing damage by swinging the Crescent Pendulum
Pendulum Kick - kick the pendulum at the target, knocking them down
Boat Orchid - spins around to throw the pendulum at the targeted area
Pendulum Waltz - Lahn jumps into the air and run like the wind, can change direction mid-flight
Spring Breeze - Lahn jumps forward at the target, and can either inflict damage or CC
Lahn wields on her right hand a special weapon called the "Crescent Pendulum" which is a sharp bladed pendulum dangling at the end of a rope. On her left hand, she wields an "Ancient Blade" as the secondary short-range weapon as a defense item between pendulum attacks.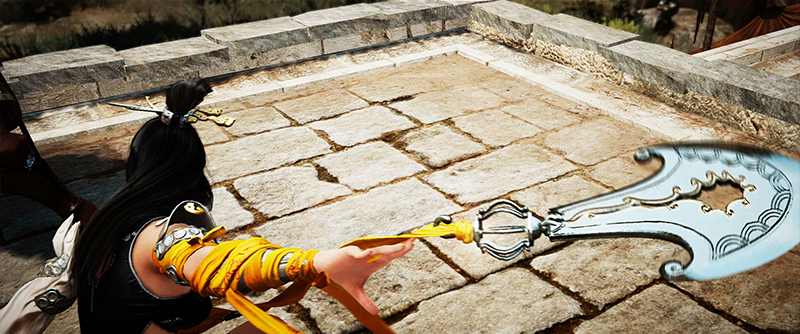 She is expected in the Korea version on December 21st and a few months after that in the Western version.
Tags:
Bookmark and share to your friends