Recommended
Nostalgia: The Sadness of Memories

By: Beligerent

posted at Apr 19, 2012 1:52 pm
Today I was thinking about the first couple mmos I had ever played and how wonderful, and exciting they were to me. It made me sad to think about them because I now find those two same games to be very boring. What once drew me to Perfect World and Angels Online? I remember feeling so excited as I soared across the skies in Perfect World, and in Angels Online I loved working to get new skills. I thought it was so cool I could transform into different animals in Angels Online with spells, and I loved the way you trained your skills, just by simply doing them!
I thought Perfect Worlds graphics were breath taking. I loved flying all over the world and finding new sites to look upon.It was a journey of exploration for me. It was the newness of it all. I was in love with this magical game. Did you know mounts on PWI actually used to be reasonably priced? Yeah, those were the good old days.
To this day I have a soft spot for Angels Online. I know it's a money making scheme, set to rob you blind, but I loved it back when I played it because at the time I didn't know what I know about it now! Even to this day I will sometimes revisit both PWI and Angels Online only to be stricken by a sadness. It's just not the same as it was when I played these games before!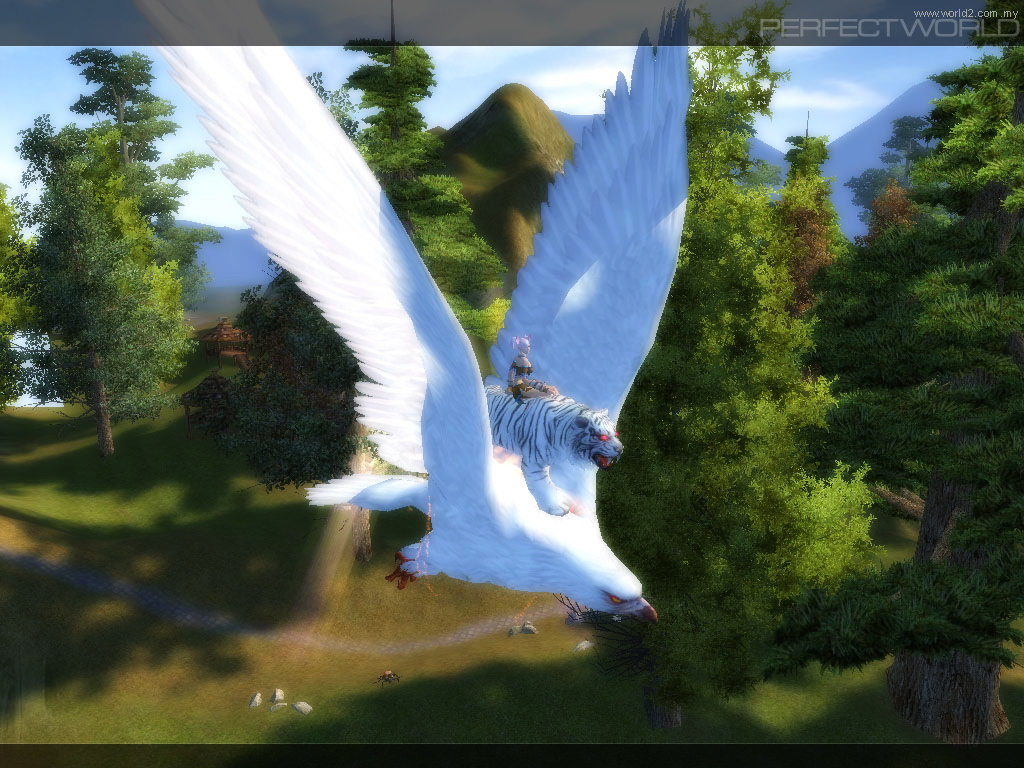 And I doubt any mmo out there will ever give me that feeling again. You know, that feeling of excitement to get on and play? People usually only have those feelings on their first mmo. I was lucky enough to get that feeling not once, but twice! So I should be grateful you would think, eh? But I'm not. And yes, I am very aware that neither of these games are very good, but my memories will always remember them as being some of the greatest games I got the chance to play. Nostalgia is a sad thing indeed.
Bookmark and share to your friends