Recommended
Hyper Universe public Alpha starting May 5th!

By: Tony259

posted at May 02, 2017 11:50 am

The Hyper Universe alpha has finally been announced by Nexon to be starting on May 5th (5:00am PDT/1:00pm BST) up until May (7th 9:00pm PDT/May 8th, 2017 5:00am BST) with up to 22 playable characters right from the start.
For those that don't know what Hyper Universe is yet, it is a side scrolling moba that has different floors (so bottom, middle and top) instead of it being in a 3D movement setting as per your conventional moba.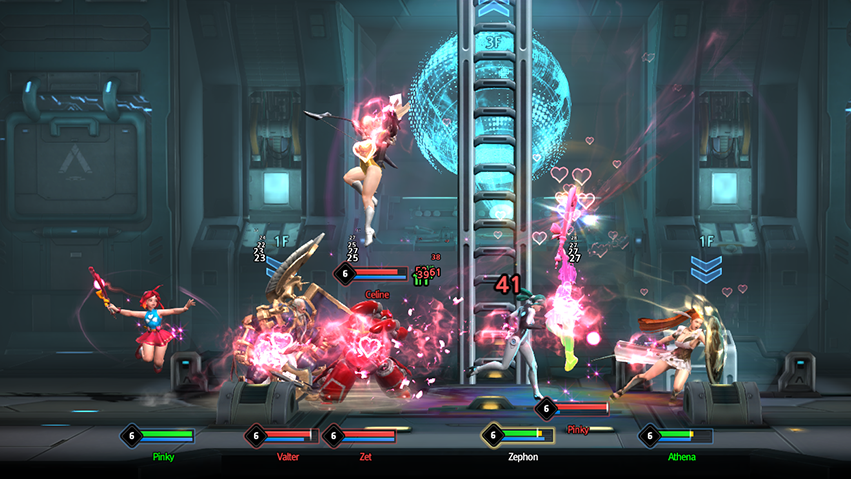 Some important information about the alpha is here as quoted from the website:
This alpha will be under a strict non-disclosure agreement, commonly known as an NDA. This means no screenshots, videos, streams, or sharing of content inside the test will be permitted. We thank you in advance for your cooperation with the NDA as we know you're excited to share Hyper Universe with your friends and possibly your fans. In addition to this, all account and character data will be wiped after the alpha.

E-mails containing alpha access keys will start to go out mid this week before the alpha so you have time to install the game before we go live at 5:00am PDT on May 5th. Since we will be looking for feedback throughout and after the alpha, you will also receive an invite to a private Discord in your e-mail. You are also encouraged to leave feedback in the appropriate sections on the forums when the time comes.


Make sure to register here asap and hopefully be selected into the alpha:
http://hyperuniverse.nexon.net/en/signup/register
Bookmark and share to your friends
Hot Articles Weekly
Relevant Entries