Hyper Universe closed beta starting June 23rd
Category: Update
Game: Hyper Universe
Posted on Jun 16, 2017 4:25 pm
2422Views
2Comments
Nexon has just announced the closed beta for Hyper Universe that has finally exited from its alpha stages will be starting next Friday, this is definitely a game to get "hyped" for!
The game opens and closes at the following times:

BEGINS: June 23rd at 05:00AM PDT / 13:00 BST
ENDS: June 30th at 10:00AM PDT / 18:00 BST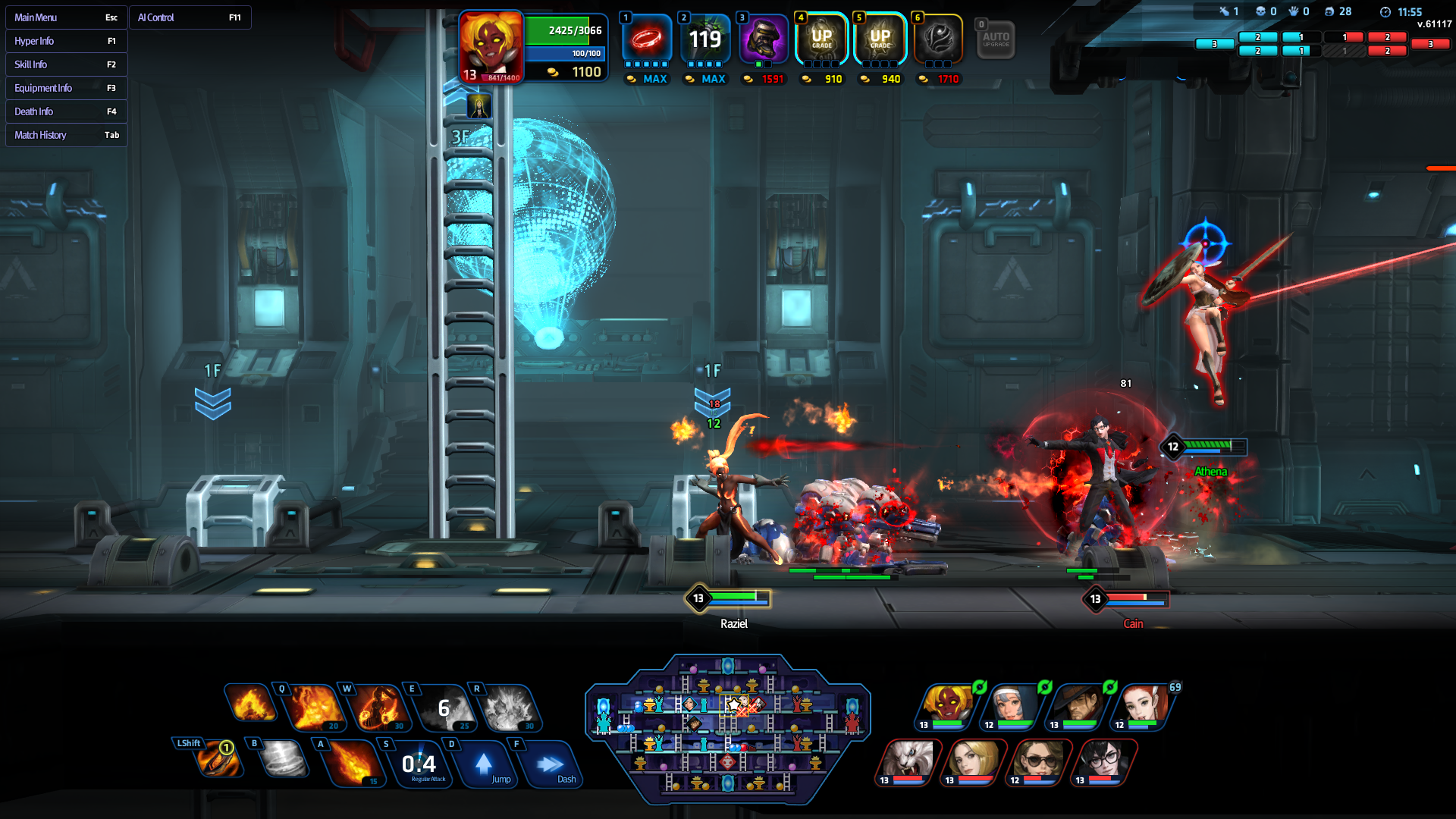 During this beta there will be 27 Hypers available to play, and 6 of them will be on free rotation as opposed to 4 during the Alpha, though don't worry about not being able to play the rest as you can unlock a good amount of characters due to the large amount of account currency you obtain from finishing PvE matches for the first 10 levels, this does unfortunately mean that you may have to cut back a bit on jumping into PvP if you want to unlock as much as you can at a much faster rate.
During the last Alpha the game was using the original Korean voice acting, while some people may prefer having the Korean voice acting as opposed to an English VO in their games, this has now been updated into the English voice acting for our version of the game. Personally, I prefer having the English voice actors my self, though it's always a nice idea if they could actually leave both voice packs in the game and give us the option to choose which we want, though I'm saying that at this point while making the assumption that they won't give us that option, but considering that they haven't stated that they will let us choose which VO to use, it may be safe to say it's stuck on the English version.
If this hasn't been a game on your radar yet then I can honestly say this is something you should look forward to if you enjoy any kind of PvP, mobas, action games, skill based games, and so forth.

If for some strange reason you have yet to register for any beta access, then make sure to do it here: http://hyperuniverse.nexon.net/en/signup/register

Nexon will release the full patch notes for the game next week, but if you want to check the bit they have put up along with the announcement then check it out here: http://hyperuniverse.nexon.net/en/news/article/23155/closed-beta-coming-june-23rd

Also feel free to join the official Hyper Universe discord here: https://discord.gg/playhyper
Bookmark and share to your friends