The Firefall team made a big announcement the other day that there are now over 500,000 registered members for the beta game alone. The next update to FireFall will be the biggest push out to date as they are finally going to be releasing the highly anticipated new core gameplay mechanics. If you need to refresh your memory on what that is check out the vifeo posted a while back:
In addition to this coming update the team has given us a sneak peak at yet another new feature to be put into the game in the upcoming patch which is the ability to duel other players in the open as well as, you can also duel other squads of any size. Check out the sneak peak preview video of this awesome new feature:
Have I mentioned the recent addition of the FireFall MDU?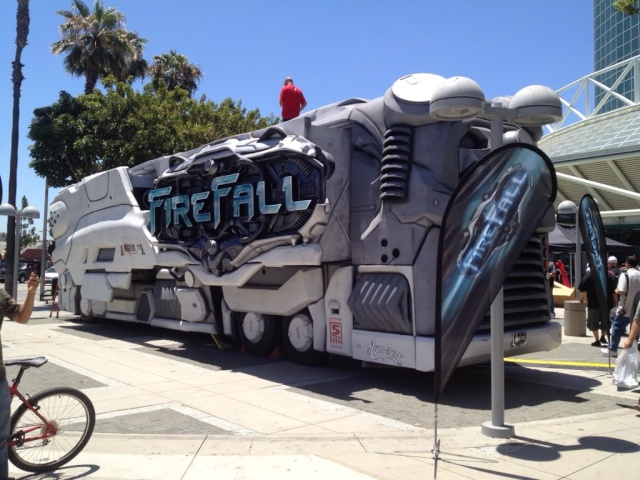 From Grummz on the forums here is a bit about the MDU:
"The bus is super awesome. It has top of the line Razer gear inside and AMD stations. Its all powered by an AMD sea micro server cluster that is equivalent in power to an entire WoW datacenter (back in vanilla wow days).
To top it off, we have a full, professional video and web broadcast system installed that can support dozens of live cameras".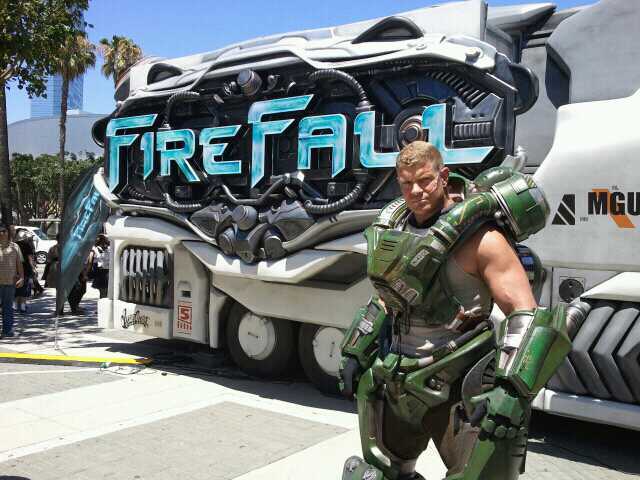 "A lot of people asked us how we were going to solve the LAN party issue. The problem with e-Sports and games that server based (with no dedicated user servers), is bandwidth at LAN events. Now we can support large LAN events of up to 3000 players. With the bus you get:
AMD Seamicro "datacenter in a box" capable of supporting 3000 gaming stations
20 on board AMD and Razer equipped tournament stations
Shoutcaster support station, including our new broadcast mode tools
Livestreaming built right into the bus, with TV network quality multi-cam support
We didn't build the bus just for marketing, we built it for you guys to solve one of the biggest problems in LAN gaming.
No, no separate LAN client. You'll use the latest version, just hook up to our MGU instead of the internet.
Have to thank AMD and Razer again. The Tiamat 7.1 headphones we are using are amazing.
Nope, no livestream on day 1. We lost 2 pieces of video hardware the night before as they debugged the on-board generators. We have to replace those next week. Also, we can't show video of the event, or many official pics, until the episode airs.
Did I mention the bus has 5 AC units and multiple generators on board as well as CO2 canisters and killer sound system for external and internal music?"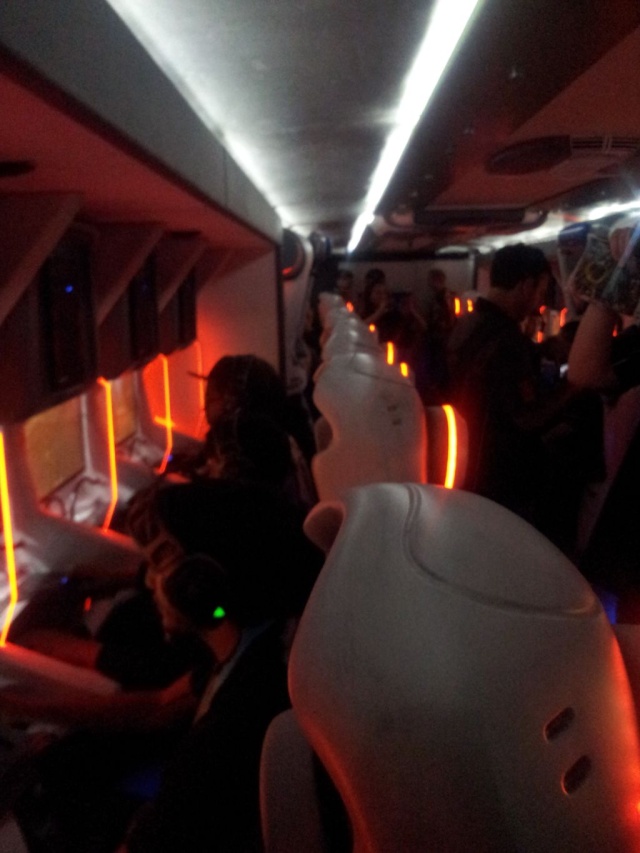 Lastly I know you are all interested in finding out what the PC requiremnts are to run this game. Well since the community has reached over 500,000 registered members the team released the specifications to us and here they are:


Minimum
OS: Windows XP (32/64-bit)
PROCESSOR (AMD): Dual Core @ 2.6 Ghz (Athon 64 x2, Athlon II x2, Phenom II x2)
PROCESSOR (Intel): Dual Core @ 2.2 Ghz (Core 2, Core i3, Pentium Dual Core)
GPU: DirectX 9 compatible AMD or Nvidia video card with 1GB RAM (AMD/ATI Radeon HD 4550 or Nvidia Geforce 8600)
MEMORY: 4 GB

Recommended
PROCESSOR (AMD): Quad Core @ 2.8 Ghz (Athlon II X4, Phenom, Phenom II X4)
PROCESSOR (Intel): Quad Core @ 2.4 Ghz (Core 2 Quad, i5, i7)
GPU: AMD/ATI Radeon HD 4850 or Nvidia Geforce GTS 450
MEMORY: 4 GB

Tags:
Bookmark and share to your friends