This is where your open-world dinosaur survival fantasy finally comes to life. ARK: Survival Evolved is being announced for Steam and consoles, and this one's the real deal. Watch the Announcement Trailer below and read up on the Steam Features list for a fairly comprehensive run-down of what ARK's all about! The game will enter Steam Early Access on June 2.
As young kids, we played with our dinosaur toys and imagined ancient, lost worlds where such massive creatures roamed free -- we also cried our eyes out through repeated viewings of "The Land Before Time", and we're not afraid to admit it. As we grew, we were captivated by the mere thought of exploring the towering cities of "Dinotopia". "Jurassic Park" took this all to a new level, and thrilled, excited, and even touched us with its time-honoured animatronics, mind-boggling puppetry, and the terror of facing down what is still regarded as the most impressive T-Rex to ever grace cinema.
Develipers at Studio Wildcard love games -- many of them have been making games all of their lives, and don't know anything else. Others are simply engrossed with passion for creating a living, breathing world filled with the prehistoric creatures of our dreams and nightmares. Together they are a veteran team of artists, engineers, and designers who have dedicated our minds, bodies, and souls to one singular proposition: bringing those fantasies to your home entertainment system in one of the most ambitious hardcore large-scale survival experiences ever devised.
Early Access is going to give them the chance to share that dream, share that passion and the drive towards these goals with those of you who want the same thing. Developers have got soooo many dinosaurs (and other extinct creatures), and you can tame pretty much ALL of them. Alright, for dinosaur game fans, it's going to be a wild adventure, and if u want to be the Survivors, head for the following links to apply for the alpha: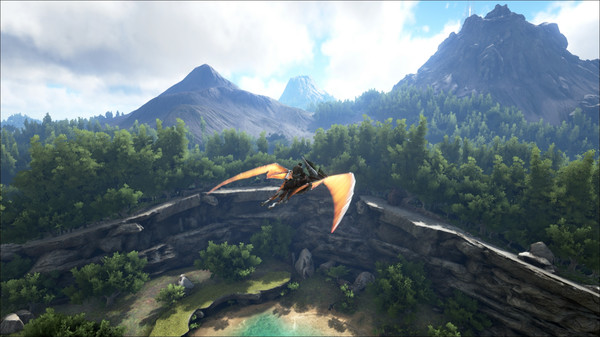 Steam Early Access: http://store.steampowered.com/app/346110
Official Website: http://www.playark.com/
Don't forget to tell me your ideas for this game!
Bookmark and share to your friends