Recommended
Ghost Recon Online: My opinion on the Arctic Pack (8.1.1 Update)

By: Ammunition

posted at Sep 12, 2012 8:17 pm
I have went on the forums to see that some players are saying that this patch has become a bust. As read, many of them do agree that the map was the highlight but everything else was not favourable. Some said that the weapons that they chose were not wanted to be re-skinned and chose the less common weapons used. Many were disapointed with the re-skin of lower level armors and many players I believed wanted to change the skin of his/her gun rather than wanting to buy a whole new one. This would have been great but the weapons seem to be the biggest disappointment to the players in the community and this patch so far.
Here is my opinion on the patch so far. The maps is self explanatory as having to play a winter map is always exiting in my opinion. Great overall map design with a ability to fight outdoors and indoors. I'll just keep it short, the map is just a great addition to the four maps that we already have.
Now to the main topic. My feelings regarding the weapons is just overwhelming as I really liked the fact that a LIMITED EDITION weapon with a different Skin is released so early. Not having to use Ghost Coins, I can plainly buy it for RP which to most gamers take for granite. Just waiting on the feedback of the community when an all Ghost Coin weapon comes out will be quite an uproar. The weapons that they have chosen are in my opinion perfect because Webzen chose the least common weapons and re-skinned it for this event. This means that many players who were level 10 assault were more likely to buy the other two mk16 than the Mk16 CQC. Having to choose a less common gun really gave me and a whole bunch of other players a chance to test out their favourite gun in a different fashion. Oh, have I mention that the weapon has different stats than the original? The re-skin and the original gun for example, the Mk16 CQC and the Arctic Mk16 CQC have different stats which would bring a new flare into LIMITED EDITION weapons. Also by changing the stats, players who liked to use the CQC can now use the same gun but with changed features.
For the armor topic, having chosen the arctic armor for a low level is the best fit during the open beta season. New players and yet to be high ranked players have a chance to equip the new set of armor. This level 7 base stat armor is a bit more expensive than the original armor, but having a better camo in the arctic map may as well benefit and make the map more favourable. On the other hand it may be too early to say this because I haven't seen a player wearing arctic camo in other maps. Having basically white armor in dark maps such as metro and shearwater 51 make you an easy target to spot from all ranges. So the arctic Camo for armor wasn't a total bust as players wanted an option to change the skin of their armor rather than having to buy a whole new one.
For now, the high ranks do not get anything major (except for the p90 for recons) but giving the arctic helmet available to all players may be well enough for now. Although it is just a helmet, it is now too expensive for lower ranks to risk all of their RP on fashion rather than weapons. Having to show how different and deadly you look may ingrave new fear into new players as they are still trying to get their favourite weapons. The price is about 20$ is a bit pricey, but it is a price to pay for looking great, as we do not have to spend Ghost Coins which is better than just paying Ghost Coins for it. Both the armor and the helmets are a great addition to the game, but having Limited Edition weapons is just great. In the long run, the Closed Beta players get to show off some emblems and a pistol, so for now Open Beta players can show off their Limited Edition Arctic Weapons.
Whether players can hate it or not, the Limited Edition Weapons was the highlight. I played games where they made variants only available for cash purchases, perks for completing tasks, or even having to win it on gambling tables. In my opinion if they made variants of other guns and had other skins staying on the market for a permanent date, I wouldn't mind. One player said that it has the same DPS, but only if all of the bullets hit the target. Damage is great for ranged battles and rate of fire is great at close quarters as recoil becomes a huge factor. Map is self explanatory, it is just that great.
Surprise Surprise this patch came with a lot of features as Razer is giving away scopes for 1 RP. Take advantage of this limited time offer as Razer scopes are cheap and fashionable. For those big spenders this is a nice way to save a lot of RP on scopes. Scopes are m21 1x and 3.5x Assault.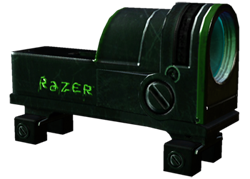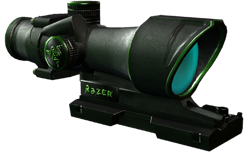 Here is what the patch notes for the Weapons Arctic Pack:
Arctic Bundle - The Best Deal! - Available until 9/26
Save 20% on Arctic Helmets & Armor by purchasing the Arctic bundle. To purchase the bundle log into GRO, click 'store', then 'consumables' and then 'bundle'.
Weapons - Available until 9/19
P90 SD ALP
Scar-L CQGC ALP
L86A1 IW ALP
Magnum Ammo - 20% Off until 9/19
Armor & Helmets - Available Permanently
Titan & Hermes Arctic Armor Variants
OFC-FL2 Helmet ALP
CBRN-L4 Headgear ALP
ECW-G5 RS Hood ALP
Forum posts that I have found:
http://groforums.ubi.com/showthread.php?2640-How-do-you-feel-about-the-Arctic-Pack
http://groforums.ubi.com/showthread.php?2639-Arctic-Pack-was-a-miss
Bookmark and share to your friends