Everquest: Veil of Alaris Hands-On Part 1
Category: Game Article
Game: EverQuest
Posted on Nov 23, 2011 6:50 pm
2366Views
0Comments
MMOsite's Quest! has been all over EverQuest's monumental 18th expansion, Veil of Alaris, and today the vague spoilers have come to an end. Players of this classic MMORPG might have already had a week and change to explore the brand new expansion, but for players who haven't had the opportunity to try this new content out, you're in for a treat. Last week, EQ's Community Manager Eric Cleaver and I went on a tour of some of the zones featured in Veil of Alaris, and Mr. Cleaver was generous enough to disclose much of the new content that has come with this addition -- and it's more than just weird aliens, flying islands, and mysterious gods. From top to bottom, Veil of Alaris is an exciting expansion and a must-have for EverQuest players new and old, for it launched with a brand new slew of features and in-game mechanics that will allow adventurers of every shape and size to conquer the world around them with even greater accessibility and ease. But before we get to the new features, let's talk about the new world, and the aftermath of the death of Cazic Thule during the last expansion, House of Thule.
This hands-on will be broken into two parts. In each part, we'll talk a little bit about the zones players will experience in Veil of Alaris, and then we'll top it off with some new features. Therefore, the details of the new zones and all the features added to the game will both be divided between the two parts, and the full picture will come only by reading both of them. So, without further ado, let us begin with the backstory to Veil of Alaris.
New Zones- Argath: Bastion of Illdaera and Valley of Lunanym
When Cazic Thule dies, Norrath is shaken to its core. Its many gods and goddesses are in disbelief that one of them can be decisively slain, never to return. Is the God of Fear truly expired for all of time? It certainly seems that way, for Cazic's death triggers a portion of the world to suddenly open up as his energies part the mists of a distant section of the planet, revealing an island in the sky. This is the titular land of Alaris, and its magical veil has finally been parted for the first time through the actions of a brave and formidable host of heroes, villains, and nomads. As it turns out, Alaris has been untouched by any on the other side of the veil until Cazic's death, and now the champions of Norrath are being sent to investigate this new world, with its brand new gods and beliefs and peoples.
Alaris is a land of magic, and its people are worshippers of the arcane and of the mystical forces behind the arcane. Unlike in Norrath, the Alaran gods are all based solely on beliefs -- the beliefs that the Alaran people hold dear and the concepts central to their life that they hold the most faith in. Many of the gods of Alaris are similar to the Norrathian gods players have come to know and love (or hate), but with a few differences...such as the fact that they all want to kill the Norrathians for having the gall (and more importantly, the power) to slay a god and disperse him once and for all. Unfortunately, many of the Norrathian gods are now on the same page, and Brell (the Noratthain God of Earth) is kicking off the ball by ordering his gnomes to build an airship to take players to this island forgotten by time, to see just how they handle a hidden, enigmatic, and powerful new civilization.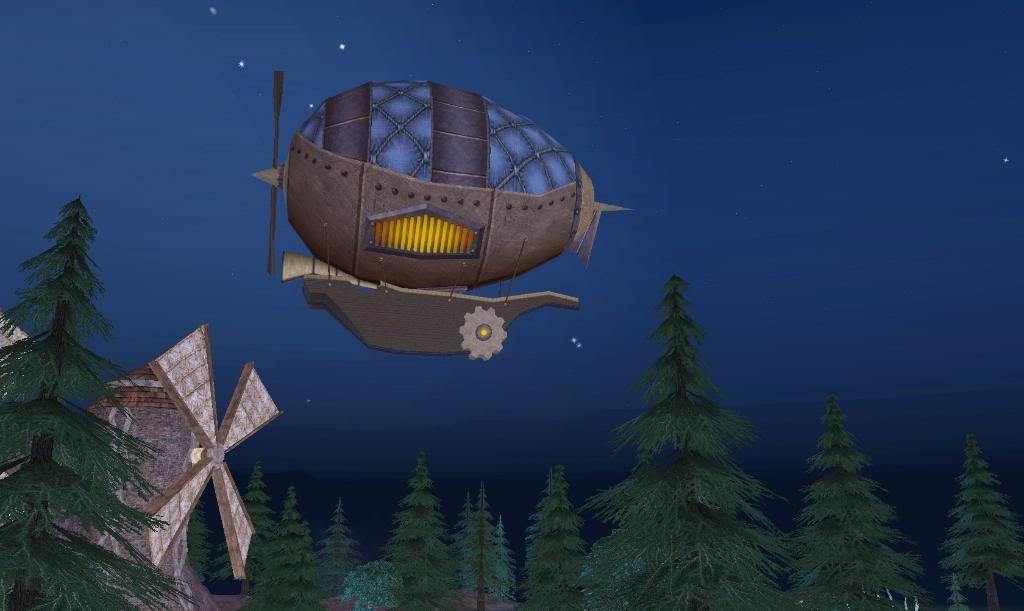 The only way to get to Alaris is to travel by airship from Steamfont. Players will find the sturdy airship waiting in the South East quadrant of the zone, and all they need to do is request a trip to the distant land of magical mysteries to be on their way. This gnome-made vessel will take players to the city of Argath: Bastion of Illdaera, which serves as the very first zone in the game (players may recognize name and/or city from the preview trailer for Argath on YouTube or some other corner of the internet). Argath is a city for players to walk around in and get themselves acquainted, where they can meet their first Alarans...only to find that many speak a language that players can't understand!
The people of Alaris speak in a new language that heroes who recently arrive won't be able to understand. According to Eric Cleaver, the game uses a character replacement system to generate random strings of gibberish for in-game dialogue from and between NPCs. These strings will be different every time a character speaks to an NPC or hears one speak, but as players take and complete quests in Veil of Alaris and learn more about the floating island, they will come to learn the language of the Alarans piece by piece. Characters in Alaran dialogue will be replaced letter-by-letter to reveal the NPCs' actual dialogue. until players will finally be able to understand everything being said and everything they are reading throughout the many zones in Veil of Alaris.
And the first of the quests to understand the language and culture of Alaris can be found in Argath.
Argath is more than just some "friendly" stone keep, though. In fact, the Bastion of Illdaera is a war zone, and very early on players will discover that they (in conjunction with the schemes of Brell) are among the main causes for this war. Argath is a city dedicated to the Alaran god of war in battle and steel, a deity that the peoples of Argath revere for their aligning loves and preferences. As a result, the people of Argath have shut themselves off from the rest of Alaris, believing that their might can hold their land and keep the rest of Alaris at bay. Unfortunately, this mentality has run afoul of the people of Erillion, and now that Norrathian god-slayers have begun to show up in Argath, the rising tensions have reached their boiling point. A look around the outside of Argath will show scarred wastelands and molten lava, a sign of the war against Argath and the damage that it is causing to the land (for example, the lava is from the forges of Argath, which have filled over).
The heroes of the mainland will be pulled into this war, as many of the quests to be found in Argath revolve around the war and the Erillion occupation of Argath, all events that the players have triggered.
Just outside of Argath is the Valley of Lunanym, which is the breadbasket for the entire continent of Alaris. Most of the food that sustains this hidden landmass comes from Lunanym; so for the duration of Alaris's existence, its people and cities have had an understanding between them not to mess with it. Unfortunately, the arrival of the players has destroyed ths understanding, as now Erillion and Argath both want this region solely for themselves.
However, there is a bigger conflict going on in this valley, and it has nothing to do with the Alarans.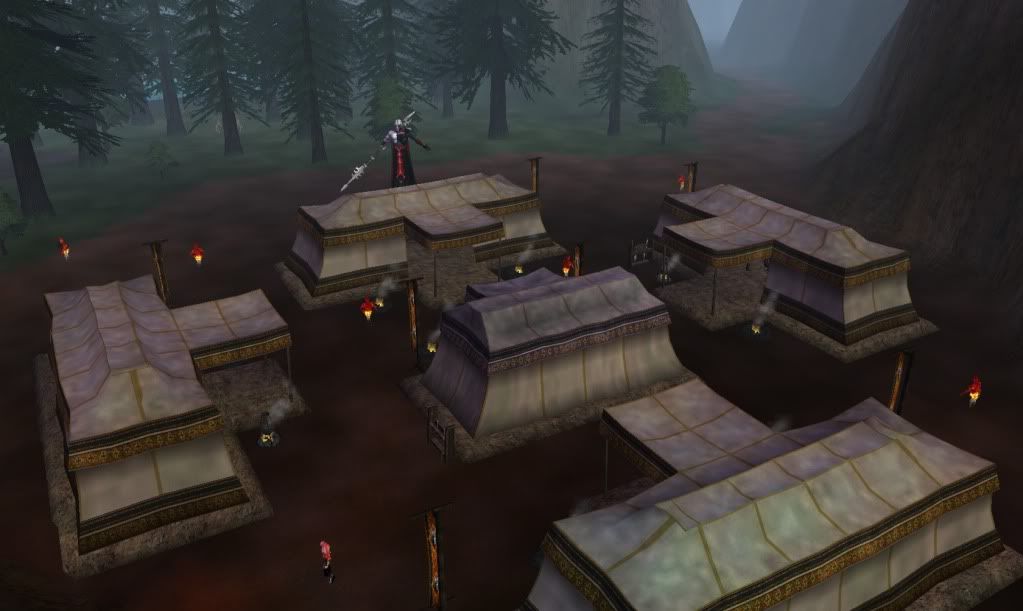 The Norrathian gods are not at all pleased that one of their ranks have been utterly destroyed. While some of them are content to just manipulate you subtly into going to Alaris to see what the heck is going on and how you'll last, there are others who have some very different ideas in mind. Take Soulsek Ro, for instance, who is the Norrathian god of fire and the sun. Soulsek Ro has decided to set up a war camp in the Valley of Lunanym for himself and his Ifreeti, and from this camp he has decided to wage war on Erillion and the Alaran peoples. Around every 20 minutes, Soulsek Ro will drop a rain of fire on various Alaran encampments, and players can take part in the war between god and mortals -- which includes being in the crossfire of his wrath. Players daring enough can even get up close and personal with the fire god, to behold his awesome figure and visage in full.
New Features- Level 95, new alternate abilities, and brand new hotbar system
With the release of Veil of Alaris, the game's level cap has increased by five ranks. Players can now reach level 95 as they journey through Norrath and the newly-unveiled Alaris, and this comes with a brand new set of abilities that are independent of level. Known as "Alternate Abilities", players can take on new abilities that can help them build their character in different ways regardless of their level. Each class has a different set of Alternate Abilities that they can learn (in addition to a few universal abilities that any archetype can use), and these abilities will help a player fine-tune their character as they see fit, to make them even more formidable against the challenges they face in Alaris and beyond.
In addition, Sony Online Entertainment is upping the ante on combat with a brand new hotbar system. For starters, players can now have up to ten hotbars on their screen. Each hotbar has ten pages, and each page has 12 different keys on them. In other words, players can have up to 1,200 macros that are now much easier to use and much more customizable. Players are now able to add items to their hotbars directly instead of having to go through the rigamarole of opening their inventory, opening the hotbars, etc. The hotkeys featured will also allow players to do a lot more per macro. For example, players can set up a row of damage-over-time abilities, and set them up so that they activate automatically at certain intervals. If a DoT move expires after six seconds, a mage can set their hotbar up to automatically cast that DoT spell every six seconds to ensure that they are inflicting continuous damage while they drop their nukes, without having to think about it at all. The possibilities are endless!
This concludes part 1 of the Veil of Alaris hands-on. For part 2 we'll cover some of the other major zones found in Veil of Alaris, as well as the new guild improvements and the new parcel and coin system. Until then, Norrathian heroes, enjoy Veil of Alaris -- and keep your eyes peeled for my interview with Thom Terrazas and Adam Bell.
Veil of Alaris Hands-On Part 1: my.mmosite.com/2aecbd118ed47523f4132bdc3a275d9c/blog/item/ce98c6a846de55b757c8c1aed54e890d.html
Veil of Alaris Hands-On Part 2: my.mmosite.com/2aecbd118ed47523f4132bdc3a275d9c/blog/item/3bd6b92ad4c6abbbec15effda2201dc4.html
Veil of Alaris Hands-On Bonus Content: my.mmosite.com/2aecbd118ed47523f4132bdc3a275d9c/blog/item/b40fff76e71b24688a5e16b6a41e6871.html
Bookmark and share to your friends