Recommended
Pet Battle System

By: Stan D

posted at Jul 14, 2012 3:53 am
Today a new huge patch hit the BETA realms.
Build 15851 has brought a lot of interesting things to the game (it's ~20.7GB in size)
One of the highly anticipated surely are Pet Battles. They have been finally enabled!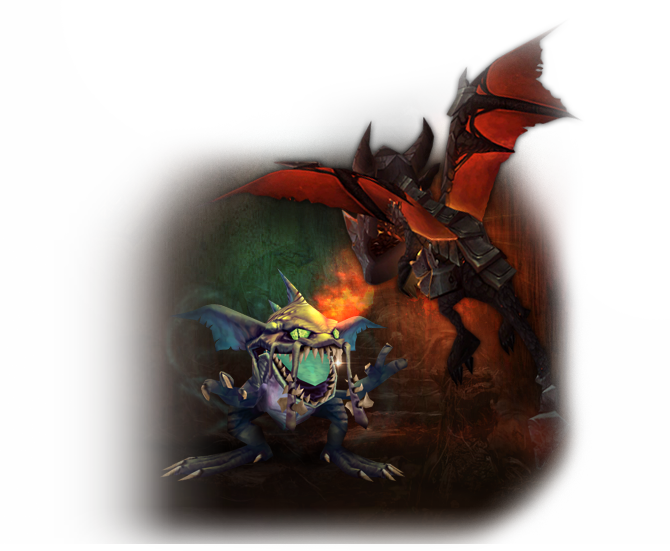 Pet Battles can be learned for a small fee (80G 40S) in Orgrimmar by Varzok (near flight master) and Matty (Goblin Slums).
Once learned, you're ready to go. By pressing Shift+P (by default) you open up your new Mounts/Pets tab, under which you'll find all the information you need about Pet Battles. On the left side you simply drag and drop your chosen battle pet into an Empty Battle Slot. Once there, you can see its XP Bar, abilities. When you reach level 3 with your pet you open another slot and your pet grows stronger with every battle.
In order to find start a battle, you need to find critters which have a small sign above their heads. They can also be tracked on your minimap in the upper right corner. The battle starts upon clicking.
Here's the Pet Battle interface. In the chat log, you can see the Combat log of the battle. Every battle has several turns. On the upper part of the screen, you'll see the health of your pet and the enemy, and down there's the ability bar. My core hound is just level 1, so I have only one ability unlocked. You can even forfeit a battle by clicking the white flag. If your pet dies it can be resurrected from within the Pet Battles tab right in the upper right corner. The revive spell can be dragged onto your actionbars.
For better imagination, here's a video introducing Pet Battles.
Bookmark and share to your friends