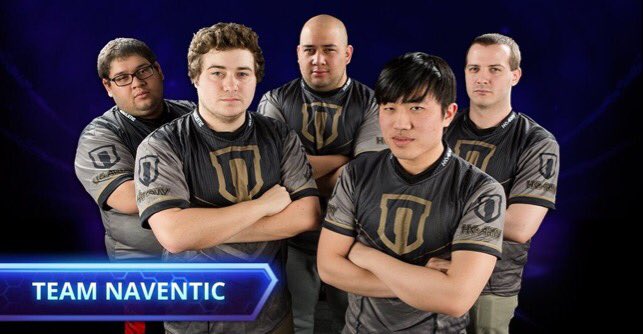 Naventic announced their partnership with Twitch.tv recently, things look promising and it seems there will be more content produced on a more timely schedule.
About Twitch
Founded in June 2011, Twitch is the world's leading social video platform and community for gamers. Each month, more than 100 million community members gather to watch and talk about video games with more than 1.7 million broadcasters. Twitch's live and video on demand platform caters to the entire video game industry, including game developers, publishers, media outlets, events, casual content creators, and the entire esports scene.
Joining Forces
This partnership between Naventic and Twitch helps bring our organization closer to our fans through live streaming and entertainment. Working with the biggest destination within video game live streaming only helps Naventic in the growth of our players. Moving forward our players will be working on schedules and more that our fans can tune in at certain times.
Jeremy "Lambzy" McLamb, Co-Owner had the following to say regarding this new partnership.
" We're excited to work with Twitch the number one streaming destination we feel like this move will not only help our organization but our players to bring the best content available".
Chinese Team Disbands
Recently, a lot of Chinese Heroes of the Storm teams have disbanded. It's rumored that a new team will be formed from said teams. The reason behind it is that China sees Heroes of the Storm as a new game with not such a bright eSports future that's why sponsors don't want to invest into something which future doesn't look to good. On the other hand, they see potential in the latest game released by Blizzard Entertainment - Overwatch. Here's a thread on reddit of EDG disbanding not because they didn't make it to the Summer Global Championship, but because organizations don't want to invest money into a dead game.
Bookmark and share to your friends