Blade and Soul Brief First Impressions of New Stuff in CBT3
Category: Gaming
Game: Blade and Soul
Posted on Apr 26, 2012 3:06 pm
5278Views
4Comments
Blade and Soul's 3rd closed beta test started two days ago, and I managed to skip a couple day of sleep to play on the beta due to the beta schedule from 2pm-2am Korean time, which is 12pm-12am my time. I've also played the previous beta last year on a force master to level 38, so I'm not completely clueless on what I'm doing.
New Character Creation
The first thing in every MMORPG (unless you count Diablo as a MMO) is the dreaded or beloved character creation, where crazy people like me can spend hours on to make my perfect looking (and in some cases stupid looking) characters. So on the serious note, the newly upgraded character creation is impressive, if not the most impressive that I've seen. BnS's character creation contains most of the features from Aion and more, allowing players to warp their characters from ugly mutants to super models or vice versa.
You don't want to see this man's face, trust me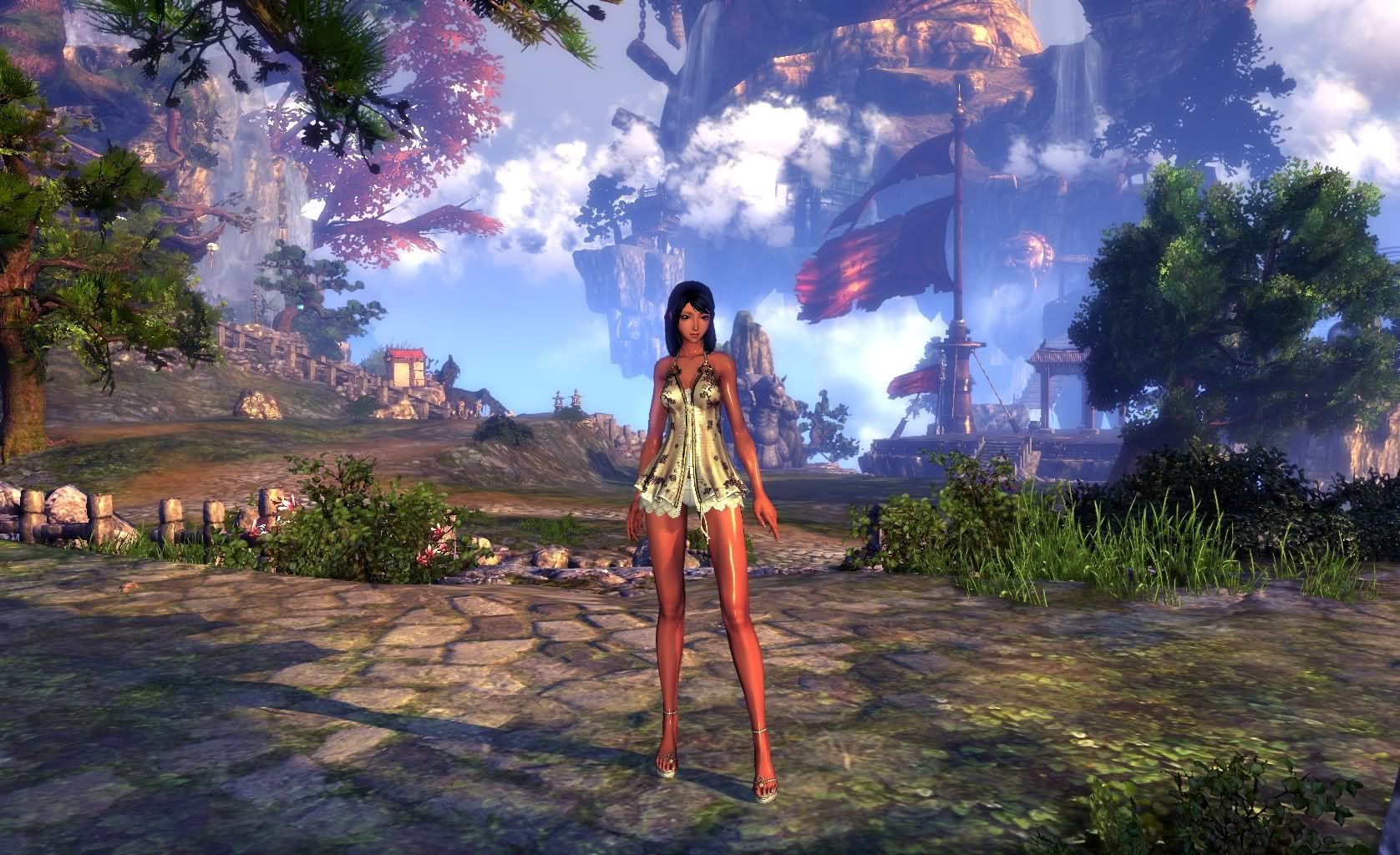 Amazing graphics, I'm talking about the background of course
New Class
This beta also introduced the new class summoner, a class with similar prototype as the Warlock from World of Warcraft and Spiritmaster from Aion that has the ability to summon a pet, cast spells with a staff like Gandalf, and drain HP from enemy.
Official summoner video:
So the first class I'm playing for this CBT is the summoner. Since only a Lyn(the short migit animal people) can be a summoner, I had no choice but to make a super loli character.
Don't let the innocent face fool you! She'll sic the angry kitty on you and poke you with a stick.
CHOOSE YOUR WEAPON
Right off the starting area, summoners gets to choose what kind of pet they want to have, and it's all cosmetics so far. The pets can also wear cosmetic gear as seen in the official video. Half of the summoner's skill mechanic revolves around the pet, such as giving pet command to attack and use pet abilities.The pet is quite powerful, summoner's pet can take on 2-3 mobs the same time without any help from the player and only auto attacks. Meanwhile the summoner him/herself can cast variety of AoE, DoT, and direct damage spells (if they actually don't want to just sit there and watch their cat beat the crap out of everything). As a summoner, I had no problem taking on 10+ mobs the same time just by running around in circles and use AoE roots and lifedrain on cooldown. Since the lifedrain AoEs also, the more mobs it hits, the more it heals for, sometimes instantly healing my summoner from no hp to full with a single instant cast. (pretty op)
I'd call this child abuse, but she's not taking any damage
And...Bunch of Other stuff
*new UI customization settings
*new inventory UI
*revamped solo dungeons (no more generic cave #53 that looked just like the previous 52 caves)
*more tutorial quests (teaches player on how to use combo of skills and summoners on how to use their pokemonz i mean cats)
"I challange you to a pokemon battle!"
So that's it for now, cause I got disconnected and gotta wait in a 2500man queue and Koreans don't go to sleep 12pm midnight in their time.
Also note: I can't read a single word of Korean and I can play this game fine
Bookmark and share to your friends