Recommended
ARGO Online Post-Release Hands-On Part 1

By: LordYanLiang

posted at Jun 29, 2011 9:39 pm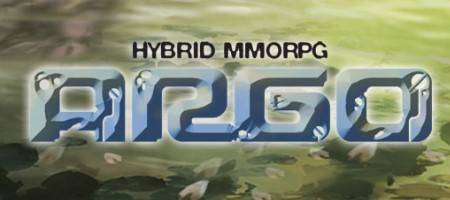 burda:ic's international sensation ARGO Online has finally crossed the ocean, and it's in full production internationally for players from all walks of life to enjoy. The game has been in full production here in America for a couple months now, but earlier in the month I was invited to delve into this game in-depth and explore the beautiful digital world that the Japanese have had for several years now. With a gentleman named Ryan Howard serving as my guide, I took a trip around ARGO Online, a hybrid MMO with a unique theme and lots of charm.
You may have already read a lot of the preface to ARGO Online just around our site alone, but if you haven't or if you need a refresher, here's what the game is all about: ARGO Online is about two different races of people who have emerged after a great world war has ravaged our land, and each is trying to adapt and repopulate this gorgeous blue sphere of ours with two disputing philosophies. On one side you have the Noblians -- the "nobility" of the new world, apologists of the technology that lead to the near-destruction of the planet who are slowly rebuilding said technology in a steampunk-inspired theme to help conquer the wild beasts and monsters that have since taken residence in the world. On the other side you have the Floresslah people -- the people who believe so much in the protection of mother nature and who shun technology with such spirit that they have come to live in perfect symbiosis with the trees and the natural spirits around them, some even going so far as to take on the forms of fantasy-esque nymphs never seen before. It's "Steampunk vs. Fantasy", as both sides find that they can't co-exist with each other and instead fight bitterly over a precious new resource that has surfaced within the world called "Earthidium", and this new material has become absolutely integral to the livelihoods of both existing races.
Every single article about ARGO Online talks about how customizable character creation is in this game, and yet none of them do it any justice. Never mind the number of interchangable pieces you're given access to; a convenient slidebar allows you to mold and shape almost every single part of your body to a fine-tuned perfection. You will be hard-pressed to find two of the same character with the amount of options you're given to personalize your toon.
In the beginning of the game, there's something for everyone. There are more than enough quests to go around and plenty of mobs to thrash on. Crafting is introduced very quickly as well, and PvP is available in spades. In fact, as players progress on through the game and raise their levels, ARGO Online begins to cetner more and more on the PvP ex perience until the heart of gameplay becomes PvP-oriented. Those who aren't so keen on killing their fellow man will have a few other distractions here and there, but every part of the game from around level 30 and up is built around PvP.
Combat, itself, is very interesting as well. ARGO features a standard combat mode as well as a TPS targetting mode for players who want to change up their experience. Each player can equip up to three specific weapons at once, with a dedicated melee and ranged weapon, and they can choose between them at any time. Certain skills are built for certain weapon types, but the game will switch your weapons for you automatically and without any delay, making combat a lot more enjoyable. There are also a myriad of mounts and pets to be found in the game, and many mounts will include weapons or allow players to fight while mounted, and some classes support combat skills for their pets.
And to double-back to the game's impressive personalization, all mounts and pets can be named as you please.
The world of ARGO Online is absolutely gorgeous -- to the point where some might argue that the living, breathing ARGO landscape is the biggest selling point to this title. Even marching through the Noblian continent and all of its steampunk glory, the lush forests and soothing waters in this game are a sight to behold. The developers are so proud of the world they crafted, in fact, that players are rewarded for exploring it! In addition to experience points, players will gain Adventure Points for completing quests, leveling up, and just generally exploring the world around them, and these Adventure Points allow players to level up in a different way, giving them permanent power-ups and skills to go along with their levels, their increased stats, and their new combat abilities -- not to mention the sort of crazy, imaginative creatures players are bound to meet (or fight) as they explore the three major continents found in the game.
In Part 2 of my Hands-On, I'll take you through the impressive PvP dungeon Mortalis, one of the big features in the American release of ARGO Online, and we'll talk a little more about endgame and the hunt for the precious Earthidium stores in ARGO's world -- and show you some images of the place every level 50 player wants to end up in.
Continue reading to part 2: my.mmosite.com/2aecbd118ed47523f4132bdc3a275d9c/blog/item/2a3010adc7c5170c22fc069190c00cae.html
Bookmark and share to your friends