9
Category: Mecha
Posted on Dec 12, 2008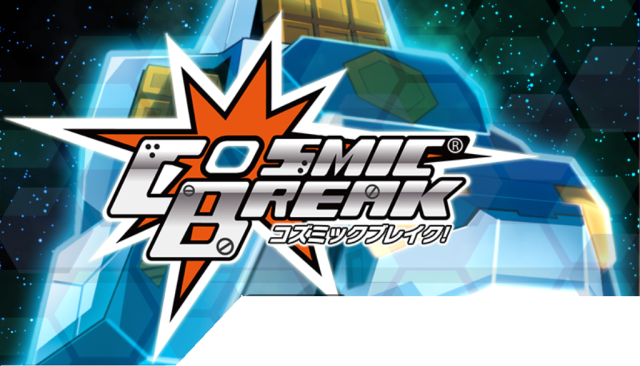 Cosmic Break, sequel to C-21, is an action packed mech TPS filled with cute chibi characters, fun gameplay, and anime inspired content.
The game plays similiar to Exteel, but its still different enough to be something new.
Starting the game you pick your intial mech, choosing one of three predefined builds, each emphasizing its own type and stats. The three types are Sky, Land, and the third one I couldnt translate (sorry). Sky is the more agile type, emphasizing speed and tech over strenght and HP. Land is more of brute strenght, emphasizing power and HP over speed.
After picking your intial mech, you are greeted with a cutscene (yay!) which introduces three main characters each who represents their own major union. There is the typical Japanese high school girl type Ashee who represents WIZ (wizard) and the element ICE. Then there is the typical hot shot Rios (Lios) who represents BRD (Bradeen, I think it means Brave) and the element SWORD (?). And finally there is the older and serious Dragonica who represents DOS (Destruction) and the element DINOSAUR FACE (??)They go on talking to each other about finding the hero a.k.a "chosen one". The story, charact
Read More
1
Category: Mecha
Posted on Nov 30, 2008
This here is the main story (or rather prolouge) to the events in Exteel. The fiction was posted on Gamezone (I dont know if they wrote it, but it is official according to the main site). By the way, if you want to see pictures too, then click here
Divided We Stand
Once we were united against a common foe. Now we are bathed in the blood of our own families.
Less than 30 years ago we were comrades in arms. We fought to shrug off the yoke of the Galactic Federation and failed. We were forced to settle on the planet Natha, shaping the wild Taryn continent to make a new life for ourselves.
We struggled but persevered and bent the planet to our will. We formed nations and governments as varied as the planets we arrived from. Colonists from Mars, Jupiter, and Saturn planted flags and created borders.
Inevitably those ideals and borders created conflict. One attack on a Marston outpost, one spark of violence lit a powder keg and war exploded on Natha.
Like our fathers before us we are engaged in battle but this war is being waged by mercenaries wrapped in powerful Mechanaughts. We were not allowed armies when we came here and so now we use hired soldiers to fight for power and survival.
Fo
Read More
Blog Post RSS