I got a beta invite to play ArchlordX!

I've always loved the first Archlord. Pay-to-play quality in a free-to-play market was a huge appeal, and the constant threat of being pk'd made it really thrilling. I hadn't actually known that ArchlordX was in the works so i went in pretty much blind. I'm interested to see how becoming the Archlord will play out in the sequel.

From the looks of things, this game takes place 100 years after the original Archlord. My Moonelves and Dragonscions are nowhere to be found and it looks like the Humans and Orcs are locked in a war. If remember correctly from the orignal Archlord, the moonelves were searching for a new race as a mating option since the males of their race were nearly extinct. It's 100 years later and the orcs have blue skin. Hmm...

There were 3 classes available for both the humans and orcs. The six of them use different weapons but they're pretty much divided into Warrior/Archer/Mage classes. I decided to make an Orc sharpshooter, which uses rifles.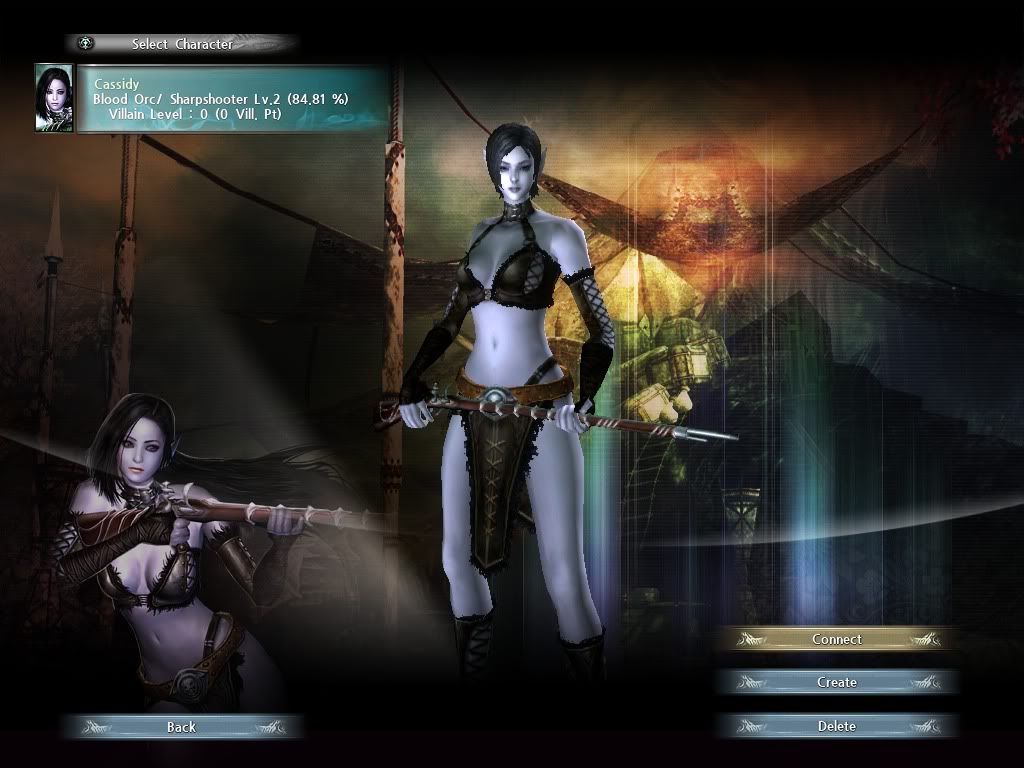 I may have created my character as soon as the servers opened but i was unable to escape the flood of players who'd been waiting to log in all day. But unlike most free mmos there was actually enough monsters for everyone! Enough to avoid ksing others. Within 10 minutes there were already PKers around! That's what im talking about!!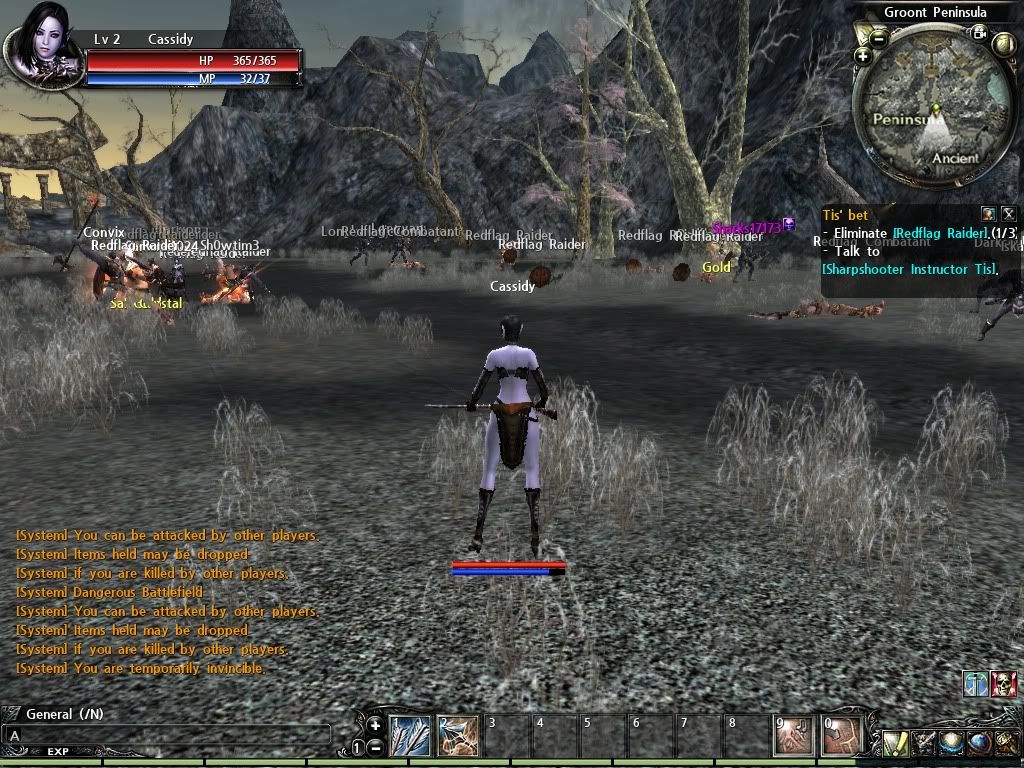 After about 2 hours i was shamefully only level 6 but i was surprised to see others were around my level as well. Then out of nowhere an announcement came on everyone's screens. The first shrine war was beginning already!! It seems that every 3 hours a shrine war takes place. There are 8 shrines and each war takes place in a different shrine by rotation. A button appears on your screen so you can warp to the shrine no matter where you are.


The first shrine took place at a shrine called Defenso. It seems like a kind of mass king of the hill game. The shrine is in the middle of the field and 2 gates are on opposite camps. You need to run to the shrine and occupy it while your race covers you. If you occupy it long enough your race wins the shrine. I'm not sure what the benefits of owning shrines are yet but better to have than to not! Most people didn't know it was a shrine war but they did know "Red named players must die" so there was a LOT of killing.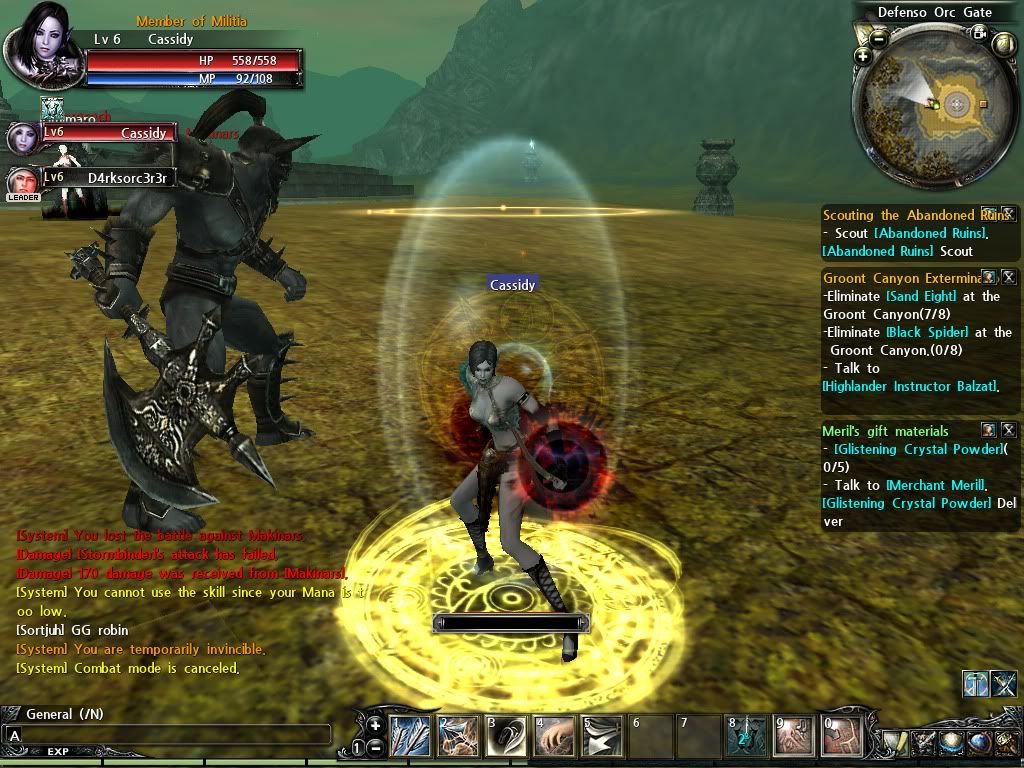 There wasn't a clear indication of when the shrine war would end so we continued to kill each other until players started to go back to grinding. I'm glad i stayed so long. Each kill earned me charisma points which i could spend on pvp gear someday. When i finally went to my camp's gate to leave i was given option to spend a shrine coin to enter the shrine dungeon. I checked my inventory and saw i'd won a shrine coin. Perhaps my side won the war?

I went back to leveling up after that. I'm glad a lot of the original monsters are still in the game. Although things like the Spiders got some huge mutations(as in they grew HUUUUGE since the original!!) I remember these dirty rats pretty well.


After the first night, all players who were online at a certain time recieved their race's mount! I'm pretty happy to have my boar at such a low level~ I look forward to playing again tonight!

Bookmark and share to your friends