Today I will talk about 4Story, and at first glance and nothing more than a mere imitation of the WoW (World of Warcraft), but with just a few more minutes of play you realize that it has its peculiarities, its system of factions and well
most loved individual skills of each class even though it is somewhat similar, because all classes have skills with the same or similar effect, which does not make the game less interesting and fun, one of the few things I really found it a bit
the system was unbalanced item "Cash", although the game is free and does not force you to buy "Cash" still upgrade items are almost no effect, I spent a very small amount just to test and the result was that almost
had had no, one more thing worth remembering, and even then the server helps keep you constantly in the level of equipment you can stand or run (laughs), because they use a smart way to encourage
oline player to keep for a long time, they present the players who reach certain levels (in this case 10 to 10 levels) and all the data items within the server are used, which "forces" the player to want to reach the next level
before your item (weapon, clothing, accessories) away and he is without a fundamental help.
Not to mention the "wars" of the main factions and that there Aerial, one of the events more fun online games I played from the "Wars" Lineage II, they have a system that forces win in a battle where even the Strategy
weaker player can contribute ...


That's all I have to say about 4Story, and an online game great fun and very affordable, and say more, because he and tested various hardware configurations and it ran reasonably well a setting ...


Processor: 1.6 Gh

Memory: 1 GB, DDR2

Internet: 256 kbps.


Please comment like this and everything and even more!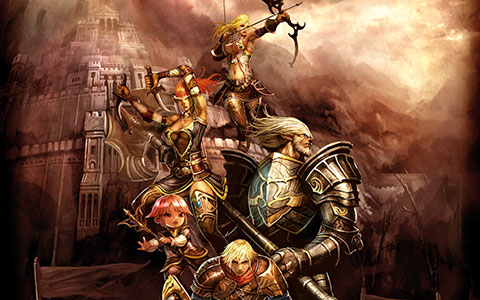 Bookmark and share to your friends